Woodpeckers will this Autumn have a series of concerts in Copenhagen and Oslo, plus a schools tour arranged by Danish Levende Musik i Skolen in the nearby of Copenhagen.
Thanks to Helge Ax:son Johnsons stiftelse, Swedish Arts Council (Kulturrådet) and Nordic Culture Point (Kulturkontakt Nord) for making this possible.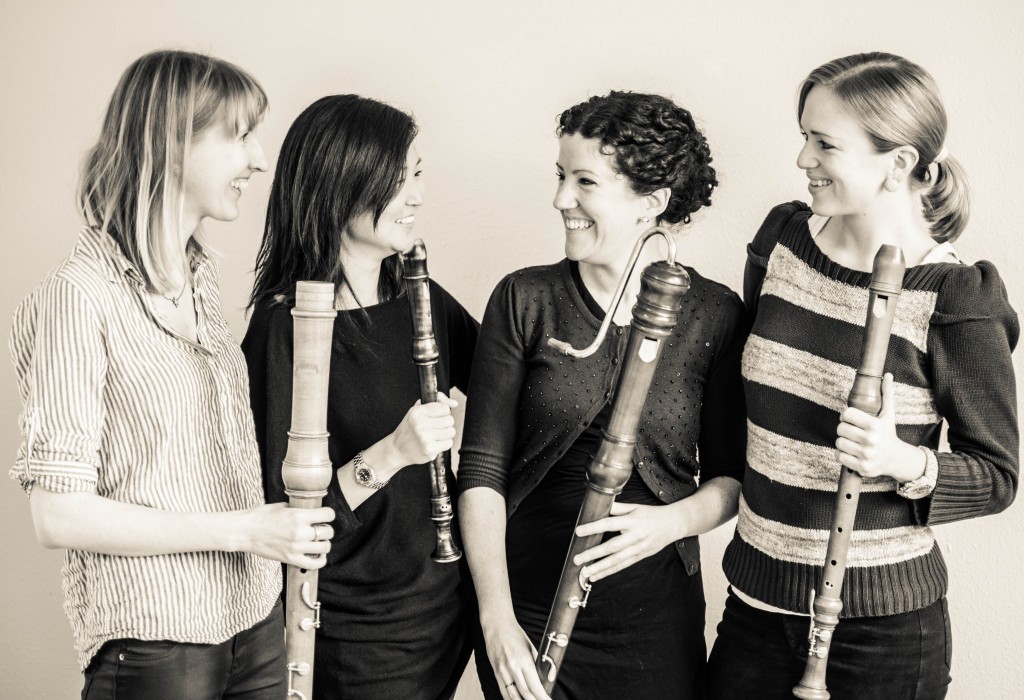 Woodpeckers Recorder Quartet is playing:
September 19th 10.10: Havesalen, Det Kongelige Danske Musikkonservatorium, Denmark. Musik i Tide festival arranged by LMS Denmark.
September 29th 19.00: Lillestrøm Kirke, Norway. Our lovely evening programme "Borrowed, not stolen…"
September 30th 11.00-12.00: Liveshow NRK 2, Norwegian Radio.
October 3rd 20.00: Early Monday, LitteraturHaus, Møllegade, Copenhagen N. "Borrowed, not stolen…" PLUS premiere of Patrik Jarlestam "The atrocities of mass displacement" written for Woodpeckers Recorder Quartet.
October 7th 12.15: Lunsj med Kultur på Blindern, Oslo University, Norway.
October 7th 16.30: Oslo Domkirke, Oslo, Norway. Afternoon mass with counter tenor Daniel Sæther. Music by Machaut.
November 10th -November 23rd: Schools tour near Copenhagen. LMS Denmark.
Read more at woodpeckersquartet.com