Bastard Barock is a Malmö based collective of young early music musicians set out to renew the scene and ad a little show and glamour to the concert experience – in the right 18th century over the top feeling! Read more at www.bastardbarock.se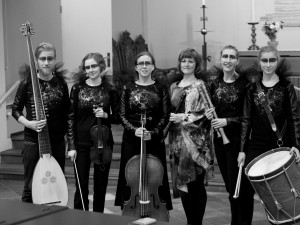 This week a group consisting of Pernille Petersen, recorder and oboe, Kristine West, recorder, Marcus Strand, theorbo, Elin Nilsson, violin, Jenny Lierud, cello and Malin Sjökvist, percussion participated in the 3. Ear-ly Competition for young early music ensembles of the Nordic Countries, this year in Skalholt, Iceland. We brought along a program that was partly theatrical and choreographed. The story was that a snobbish 18th century royal chapel had an audition for a young recorder player (Kristine West), she was led through what was expected of a chapel musician and then in the end accepted after doing really well. It was incredibly fun to do and felt bold for a competition. But the jury saw the possibilities in a concert like this and announced Bastard Barock as the prize winner. The ensemble is now invited to perform at Nordic festivals for early Music and the first concert is set to be 21/3 2015 at European Day of Early Music in Copenhagen.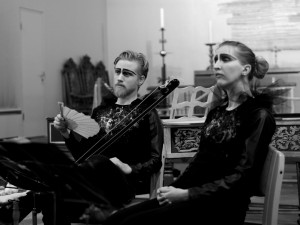 Pictures by Sumartónleikar í Skálholtskirkju. The summer festival that was the host of this years competition.